Services
Open your accounts online
This new service lets our current members and new members open accounts online!
New Members 

We're pleased you're interested in membership at The Family Credit Union and we look forward to meeting your financial needs.
You will need the following items when opening your account:
Address and phone number
Social Security Numbers for you and any joint members on the account
Driver's License or State Issued ID
Birth date for all people on the account
Current members 

can open an additional account online.
Log in to Home Banking CU@ccess24
Visit "Self Service"
Click on "Open Additional Accounts"
This service gives you fast and convenient account access from your cell phone. Check balances, view history, see if a check has cleared, pay bills, get account alerts and more – all free from your Family Credit Union. This application works with either a text enabled or web accessible cell phone. And it's easy to sign up using your current CU@cess24 home banking Self Service tab or search for The Family Credit Union Mobile Money on your online phone store.
Learn More: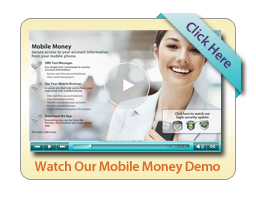 Voice Response System
This feature gives you access to your account information 24 hours per day just by calling our phone system. You can get a balance, transfer between accounts, verify accounts, see a cleared check, and even authorize a withdrawal simply by calling. The number is 1-800-463-1860, or dial 388-8328 or 324-0415, and listen for the prompts to automatically access you into the system. A Member Service Representative will set up your initial temporary PIN to access the system.
CU@ccess24
Home Banking – Use your personal computer to complete your credit union transactions with our free home banking product. Simply click on the CU@ccess24 symbol anywhere on this site. This allows you to check your balances, review past transactions, verify certificate of deposit maturities, check rates, see if a check has cleared, apply for a loan or transfer between accounts. First time users need to call or visit your local office to establish a security code.
Account Alerts can also be set up within Home Banking. Current home banking users can go to the Self Service tab to set up account Alerts for most accounts. Alerts can be received two ways; email or mobile text.
Account balance
Withdrawals
Maturity dates
Deposits
Loan dates
And so much more!
E Services
Our E Statement and E Notice service is an easy and secure way to view your TFCU document right on the secure Home Banking site — for FREE! They replace the printed statements and notices that you receive in the mail. Your online statement and notices look similar to the paper version.
You need to have an active Home Banking account. The Online links are located in Home Banking, within the Self Service tab. The first time viewing either, you will be taken to the terms of agreement. Please help save our resources and enroll!
To enroll: CU@cess24
Direct Deposit and Payroll Deduction
Direct Deposit is the fastest, safest way to deposit your paycheck or government checks. No more rushing to a branch at lunchtime or after work – on the morning of payday your check will already be in your account. Sign up for Direct Deposit through your employer, or have your Social Security, pension and other government checks electronically deposited.
Payroll Deduction is a service where you decide how much to deduct from your paycheck for accounts here at the credit union. You can have it deposited directly into your savings or checking accounts, or apply it to a loan. What a great way to build up savings automatically!
Gift Card
Giving the perfect gift is easy with Visa Gift cards The Visa Gift card is a prepaid card that is welcome at millions of locations where Visa debit cards are accepted—including retail stores and online merchants, mail and phone orders. Available in any denomination from $10 – $500.
Auto Pricing Book
N.A.D.A. "Blue Book" prices on used cars are available at all locations free of charge or right here online. Call the loan department for current pricing on used vehicles.
More Info: www.NADA.com
Turbo Tax
Prepare, Print and E-file FREE with TurboTax Federal Free Edition or Save $30.00 on Jackson Hewitt Tax Preparation. Whether you prefer to self-prepare online or work with a tax professional, The Family Credit Union has a convenient solution that can also save you money.
More Info: Turbo Tax
Other
Wire Transfers of Funds. For information how to receive a wire transfer
Notary Services
Quarterly Newsletters
Drive-up Lanes
Night Depository at all locations
U.S. Savings Bonds: Cash U.S. Series EE Savings Bonds at any location.
More Info: www.savingsbonds.com
VIGO Money Transfer
Transfer money domestically or internationally to over 4,000 destinations in 45 countries around the world (and adding more all the time). Mexico has over 9,000 receiving destinations. VIGO is a low fee option to the larger money transfer companies like Western Union or Money Gram. And often up to half off of the transfer cost.
NCUA
The National Credit Union Administration (NCUA) is the independent federal agency that regulates, charters and supervises federal credit unions. With the backing of the full faith and credit of the U.S. Government, NCUA operates and manages the National Credit Union Share Insurance Fund (NCUSIF), insuring the deposits of nearly 92 million account holders in all federal credit unions and the overwhelming majority of state-chartered credit unions.
Learn More: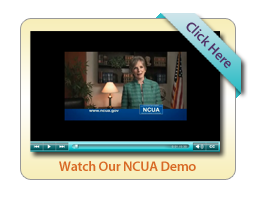 For a complete listing of our Fees